Exhibitors at ICULTA 2023
AquiSense Technologies
AquiSense Technologies is the world leader of UV-C LED disinfection systems. AquiSense uses this technology to solve real-world problems in water, air, and surface applications. Using a combination of patented technology and in-depth know-how, they integrate best-in-class LED devices into standard treatment systems and develop custom solutions that fit a wide range of flow rates. These systems can be used at the point of use, point of entry, and large-scale. AquiSense also has developed several LED products to help researchers with advanced UV disinfection. These products help with UV Dose response data, UV-T applications, and more. AquiSense's products are used for residential, commercial, transportation, life sciences, and various other ways to improve human health.
Heraeus Noblelight
Heraeus Noblelight is one of the world's market and technology leaders in special lamps and systems in the wavelength range from ultraviolet to infrared for industrial, scientific and medical applications.
At locations in Germany, Great Britain, China, Korea and the USA, special light sources are manufactured, for example, for analytical measurement methods, UV water treatment, air sterilization and packaging material disinfection. We also offer curing solutions for the printing and automotive industries as well as industrial heat processes with infrared and laser excitation lamps for solar simulation.
Learn more about the first broadband UV LED for mobile spectroscopy, the FiberLight L3. It is the ideal UV light source for spectroscopy in the field.
Following the trend towards smaller instruments, the FiberLight® L3 requires very little space in the instrument and offers the best of both worlds: The broadband spectrum of the deuterium lamp and the long lifetime, low power consumption and higher efficiency of the LED light. The new light source thus combines the advantages of state-of-the-art LED technology with those of a truly broadband spectrum.
STANLEY ELECTRIC GmbH
With over 17,000 employees and more than 100 years of experience as a manufacturer in the field of lighting, Stanley Electric manufactures both components (LED) and end products (reactor) in-house. We have also transferred the high-quality requirements of the automotive industry to the UV sector.
Stanley Electric's deep-ultraviolet LED has a wavelength of 265 nm, which is highly effective in disinfecting bacteria and viruses, and is realized by our original unique LED die.
Based on automotive LED technology, the LEDs also achieve high disinfection performance in high-temperature environments, and have a long-life and high reliability.
Furthermore, the light source of this product is mercury-free in accordance with the Minamata Convention.
Silanna UV
Silanna UV is an ISO 9001:2015 certified solution provider for UV-C LED manufacturing. Based in Brisbane, Australia, Silanna UV provides far UV-C light sources for water quality sensors, gas sensors, disinfection, and HPLC applications. Silanna UV's innovative approach allows UV LED technology to push toward shorter wavelengths, from 230nm to 265nm, including deep UV-C and far UV-C ranges. The company holds unique epitaxy technology and holds patents related to UV LED technology. With its unique UV LED technology, Silanna UV strives to create new possibilities by pushing UV wavelength boundaries to the limit.
LASER COMPONENTS Germany GmbH
LUMINUS DEVICES INC
Luminus creates market-enabling products using photonic innovation. With best-in-class performance in brightness available across the full wavelength spectrum from UVC to IR, we enable unique capabilities across key life-improving applications. Luminus offers an extensive portfolio of LEDs in 265 nm, 275 nm, and 285 nm with power levels ranging from 10 mW to 500 mW to address a wide variety of applications from surface disinfection to water and air purification.
Gigahertz Optik GmbH
Gigahertz Optik will be exhibiting our comprehensive family of UV radiometers based on the versatile X1 Optometer configured with our modular detector heads including the general-purpose UV-371x Series, the UV-372x Series optimised for germicidal UV-C and the RCH-xxx Series for UV curing applications. Uniquely, the MDC4 Series smart detectors automatically report LED wavelength in addition to measuring irradiance and dose.
Our UV-optimised BTS2048-UV Spectroradiometer offers the benefits of an extremely compact and fast array spectroradiometer, but with the stray light and dynamic range capabilities usually only possible with large, slow double monochromator systems. Its high speed is ideal for LED characterization and its dynamic range permits the most demanding measurements including photobiological safety.
The BTS256 Portable UV Spectroradiometer provides precise irradiance and dose measurements in challenging environments such as those found in UV curing applications. Its ultra-thin, stainless steel housing is ideal for use in conveyor belt systems.
LayTec AG
LayTec is the world-leading manufacturer of process-integrated optical metrology systems for thin film processes. Our products are applied for the development and manufacturing of LEDs, laser devices, solar cells and various other thin film devices.
With increasing adoption of UV-LEDs in a growing number of applications, UV-C LEDs with very short wavelengths around 230nm are gaining more and more relevance in R&D and industrial production. The growth of these far-UV-C LED structures, consisting of differently doped AlxGax-1N layers, in metalorganic vapor phase epitaxy (MOVPE) is very challenging. Particularly, the occurrence of surface roughness during growth must be prevented and also wafer bow has to be minimized. Furthermore, in-situ temperature monitoring is crucial for controlling composition. These challenges can be ideally addressed by LayTec's advanced in-situ metrology systems. Therefore, additional UV-wavelengths (280nm, 365nm) were added to LayTec's EpiCurve® TT in-situ metrology system for obtaining optimum sensitivity for this application.
Ferdinand-Braun-Institut gGmbH, Leibniz-Institut für Höchstfrequenztechnik
CiS Forschungsinstitut für Mikrosensorik GmbH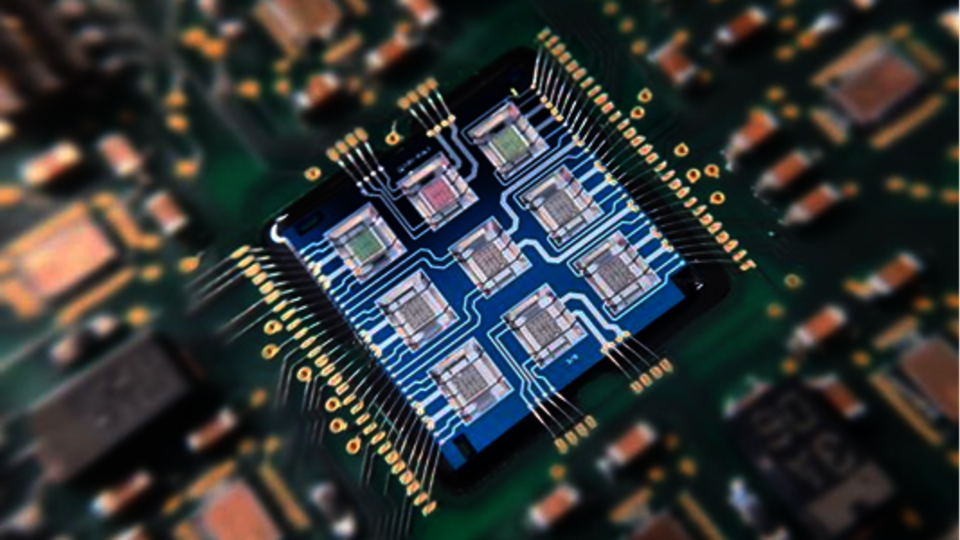 More than 100 qualified scientific employees carry out application-oriented research and development at the CiS Research Institute on behalf of industry and within the framework of public funding projects. For our clients, we develop high-precision and long-term stable components for silicon-based sensor systems along the entire value chain, right down to small series production. The individual competencies and technologies are bundled in our specialist areas (MEMS, MOEMS, simulation & design, process development, wafer processing, assembly & connection technology, measurement technology & analytics).
The CiS Research Institute was a partner in the "Advanced UV for Life" alliance from 2014 to 2021. As part of several research projects, our experts have developed basic, industry-standard technologies for the assembly of UV LEDs.
LUMITRONIX® LED-Technik GmbH
LUMITRONIX® has been a leading LED specialist for many years, including UV LED solutions covering the entire UV spectrum. With its UV expertise, LUMITRONIX® has established itself as one of the top suppliers in the industry. Headquartered in Hechingen, Germany, LUMITRONIX® is an ISO 9001 certified company and official distributor of the market leading manufacturers of UV LED technology. In addition to the distribution of LED products, LUMITRONIX® also offers the design and manufacture of custom UV LED modules and controllers. With two state-of-the-art production lines capable of assembling rigid and flexible PCBs, the company's UV LED solutions are both versatile and reliable. The flexible line features a roll-to-roll processing system that allows for virtually unlimited custom lengths. The production facility in Hechingen offers the advantage of being able to react quickly and reliably to individual customer wishes and requirements, while guaranteeing quality "Made in Germany".